What toys are popular for Christmas 2020? Best christmas toys for kids
What children look forward to most at Christmas is to receive Christmas toys. What toys have you prepared for your children as gifts this year? If you still don't know what toys to give to your children this year, here are some of the most popular toys this year for you to choose from.
1. Children Teens Flying Toy Flying Boomerang Drones
This is an electric flying machine that can float, slide and climb according to your commands, and then return to your hand like a boomerang. This drone comes with three colored lights, and when you launch it in the sky, it looks like a meteor.
2.Hand Operated UFO Drones for Kids or Adult
The UFO drone does not require a remote control and can be controlled by gestures! It is very simple to use.
The drone uses high-tech infrared sensor technology, which can detect and avoid obstacles!
Extremely easy to use and control, just throw the UFO Drone into the air and it will fly by itself!
You can control the direction and height with simple gestures!
Not only suitable for children, but also for adults.
3. Floating Ball Shooting Game Air Hover Shot Floating Target Game
Floating Ball Shooting Game can be used as target practice for children. It is characterized by a special missile machine that makes 5 target balls hover in the air. Safe to use, the hanging ball dart target is made of environmentally friendly and safe plastic materials. You can play this shooting game with family and friends.
4.Magnetic Tiles Magnetic Blocks Toys for Kids, Boys and Girls
This new magnetic block toy, the magnetic butt between the pieces, color and shape match, can match a variety of shapes, exercise the baby's imagination; Strong magnetic core is the first choice for baby safety toys.
5. Amazing Led Light Arrow Rocket Helicopter Flying Toy
The LED helicopter shooter, launching in the air is as beautiful as fireworks. It can shoot more than 200in into the air, and it can be thrown into the air like a slingshot. The length of each helicopter is about 1in. This is a great gift for your kids!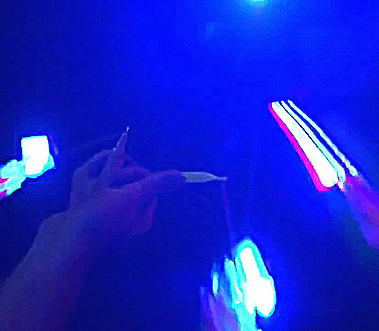 6. Electric Pencil Sharpener, Eraser and Vacuum Set
The electric stationery set contains: pencil sharpener, eraser, mini vacuum cleaner. Small, quiet, easy to carry, sharpen pencils quickly, and easily modify wrong words.
7. Wooden 3D puzzle for adult, kids
These wooden 3D puzzles can increase children's hands-on ability and imagination. Can be used as Christmas gifts, Thanksgiving gifts, birthday gifts.
8. Toy Popcorn Maker, DIY Educational Play Toy for Toddlers Baby Kids Age of 3 4 5 6
This toy popcorn machine is like a real popcorn machine, which can burst popcorn; the mini beverage vending machine can be used for a series of operations such as coin insertion, card swiping, lighting effects, and taking drinks, so that children can understand the sales process. It can exercise children's thinking logic, hand-eye coordination, parent-child interaction ability, and satisfy children's curiosity. The corners of the product are round and the material is safe and environmentally friendly, so you can play with your children at ease.
9. Kids Kitchen Pretend Play Toys
Mini home appliances series toys include water heaters, coffee machines, toasters and other products, and there are many types of home appliances.
The products are mainly pink and blue, which are loved by children of different ages. The exterior design is environmentally friendly, which not only satisfies children's entertainment, but also protects the children's safety and health.
10. Remote Control Car,High Speed Off Road Truck for 3+Year Old Kids Birthday Xmas Gift
This remote control car can drive forward, backward, left and right. Has a 360-degree rollover function. It also has a watch controller, which means you can enjoy racing with your kids. Suitable for indoor and outdoor. Is a perfect birthday, christmas, new year gift for your kids.
11. Electric remote control children's car
Electric children's cars have two modes: remote control and manual. Parents can play with their children using remote control. You can also let children play by themselves in manual mode to improve their independence and hands-on ability.
12. Squeeze Acne Toys Pimple Popping Set Funny Toy
This stress-relieving toy is designed to imitate the process of squeezing the acne. By pressing hard, the "acne" in the "pores" can be squeezed out. As long as you gently squeeze, the yellow acne will appear, it is a stress-relieving toy.
In addition, extruded acne can be recycled, and yellow "acne" is made with natural ingredients in an environmental cream, FDA and MSDS certified, without fear of damaging the skin.
13.Finger puppets
20pcs Different Cartoon Animal Finger Puppets
Disney Mickey Mouse & Friends Finger Puppets
Paw Patrol Bath Finger Puppets
14. 12 Colors Double Line Paint Permanent Marker Pens for Gift Card, Painting
12 color marker pens: Black, silver, green, sky blue, light blue, purple, orange, yellow, lemon yellow, rose red, pink and red. Can be used to design gift cards, Christmas cards, paintings, etc.
15. Steam Car Assembly Engine Model Stirling Engine
The steam car engine DIY kit is based on a steam car design, and parts must be assembled. The whole process is close to a professional assembly line process. It's interesting.
The entire steam car engine is made of metal. Using CNC precision casting process, the aluminum alloy is oxidized, and the appearance is gorgeous.
It is an ideal gift for yourself, friends, children, colleagues or family members.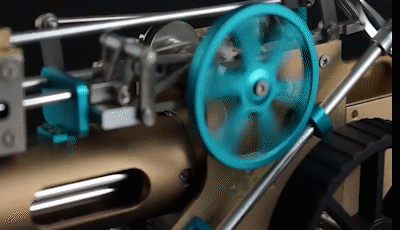 16. Fingertip Gyro Sprocket
Fingertip gyro sprocket. Reduce stress, release inner creativity and imagination. Can be disassembled freely. This is also a beautiful decoration and gift.